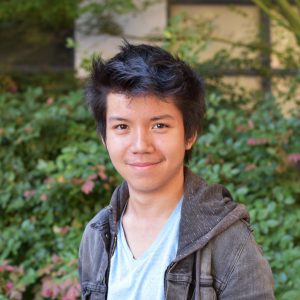 Say what you will about Berkeley High School, it has its perks and one of them is obviously off-campus lunch. I mean, releasing 3200 hormonal teenagers into the streets of Berkeley with no regulation save that they return within forty minutes — what could possibly go wrong? In all fairness, nobody's burned down a restaurant yet (at least as far as I know), so maybe the administration is onto something. Anyway, regardless of the various hazards to hapless shop owners posed by the regular invasion of thousands of hungry minors, off-campus lunch can be really fun. We have the good fortune of going to school a block from Shattuck Avenue which means that we have a ridiculous array of food choices every day, most of which (looking at you Toss) are at affordable prices.
Off-campus lunch is also an excellent way to make new friends, because you don't end up stuck at the same lunch table with the same group day in and day out. Instead, you can make different plans every day, although be careful not to double book, because it's just such an awkward situation and you don't need that in your life. I'd also suggest occasionally making plans with folks you haven't seen for a while. I actually ran into this guy I'd been really friendly with in elementary school at an after school club and I totally didn't recognize him until he gently reminded me who he was after about five minutes of me trying to make familiar conversation with somebody I believed to be a complete stranger. I know most of you probably kept in touch with your elementary school friends but in case you completely neglected them like I did, I think you'll find that having lunch can be a great low-risk way to reconnect with old classmates and if you end up not having a very fun time it's over within forty minutes.
The one problem is that many of us have limited amounts of money, which means that we need to budget our weekly meals. Of course one way to save money is to pack your lunch, but me, being an idiot, just ate nothing but K's bagels for the first two weeks. It made sense at the time because bagels are cheap and I wanted to conserve my lunch funds, but every afternoon I was really grumpy because honestly, a bagel is not enough to get someone through a full school day, especially if that someone is currently being forced through the tunnel of sudden growth spurts and mood swings that is puberty.
Fortunately, one day I told my sister I had been eating at the same joint for two straight weeks and the look of sheer horror she gave me snapped me out of the lull I had fallen into. So, to all of you who are currently stuck in this same hole, I urge you to remember that lunch is an opportunity to branch out. Occasionally get out of your comfort zone and seek out new food and new friends, and I promise you won't regret it. And even if you do, there's always tomorrow's lunch. By the way, I'm currently in a bit of a material drought as my life is not particularly interesting at present. So if any readers would like to suggest topics or share personal stories, send ideas to me through [email protected] Hope you all have a wonderful week!