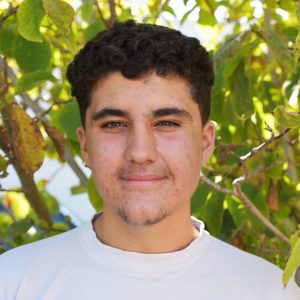 This week I will be reviewing Kevin Hart's: Irresponsible. Kevin Hart is one of the most famous comedians on the planet, and with that comes a lot of responsibility, which is ironic given the name of the special.
This special was held in by far the biggest venue I have ever seen for comedy, which in my opinion is never beneficial to the comedian.
When the venue is so large it takes away the personal connection that the comedian is able to form with the viewers, and this was eminent in this special. The viewers clearly did not feel that connection with Hart, and his jokes felt too personal for someone who was just a normal viewer. He did not make an effort to connect with the audience, which in turn caused his jokes to feel alien.
Hart's rise to fame has caused his acts to become less personal due to their immense size, which is why I would much rather enjoy a smaller comedian with a real fan base who interacts with the fans.
Getting into the content of the special, I absolutely hated it. It was one hour and five minutes of sheer awkwardness, and it was surprising that Netflix even uploaded it.
It was the worst special I have ever viewed and was a complete waste of my time. I say this because of how unfunny his jokes were. I know comedy is subjective, but this was objectively the worst hour of my life.
His jokes made the audience uncomfortable and made me feel bad for him and his family. The continuous bashing of his own kin felt rude and boring.
He talked about explicit subjects the entire special and even went to the extreme of calling his own ten year old child many curse words.
Hart clearly must have discussed this with his family before performing, but even then this felt like too much, as his whole act revolves around him bashing them.
The act just felt juvenile with Hart acting extremely childish the entire time, and making me and the rest of the audience feel as though we were watching a child, not a twice married, five foot four, 40-year-old man.
The way Hart went about his act was just atrocious, starting with his entry where he attempted to have this cool intro and come out in smoke. However, it just turned into an overhyped entrance where you could tell the crowd was not into it, as he had to ask them to cheer. This just made him look sad and really showed the lack of connection he had with his audience. Then, on the four sided stage, he found himself walking around the whole time and not interacting with the crowd once, as he spread himself too thin. His final joke was not funny and left all the viewers feeling completely unsatisfied.
If I had to recommend this special to someone, I would take a vow of silence forever. I wouldn't wish on my worst enemy the pain of sitting through this special for the excruciating hour that it took.
My final thoughts are not to watch this special unless you are forced to, and if you have to, just pretend to be in your happy place as you tune it out. I did not laugh once, and I would rate it zero out of five stars.